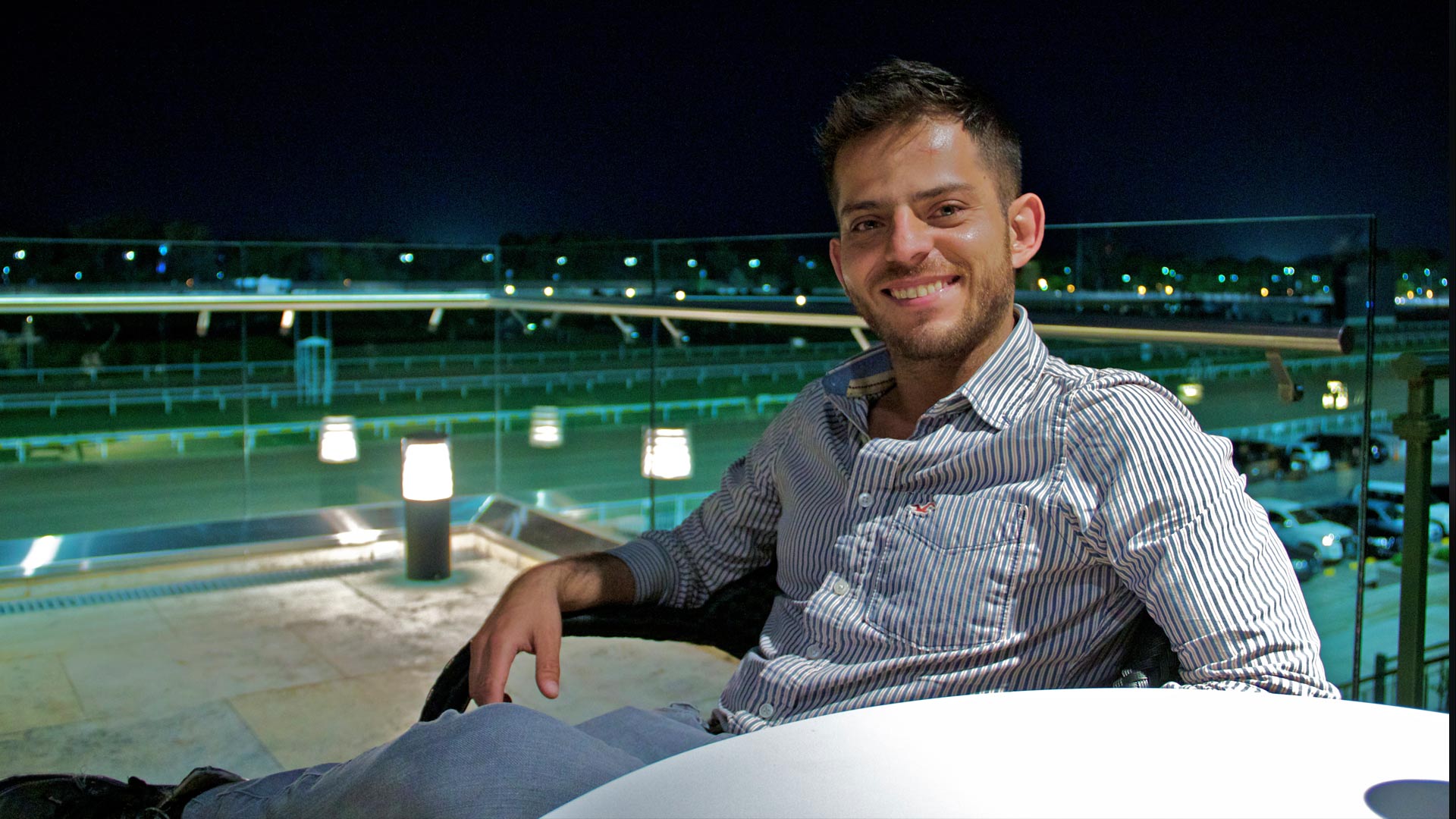 Mi misión
Mi misión es ofrecer servicio de producción audiovisual de gran calidad, otorgando un valor de producción cinematográfico y emocional. Esto se logrará usando soluciones creativas como: redacción de guiones, producción, post-producción, efectos especiales, composición musical y consultoría en marketing digital. Ofrecemos precios accesibles, tiempos de entrega razonables y nuestra pasión única por el entendimiento emocional de la cinematografía.
"Ser el mejor es su trabajo; demostrarlo, el nuestro."
– Carlos Yasik
[learn_more caption="ALGO DE HISTORIA" state="open"]
A los 13 años pedí prestada a mi papá su cámara Hi8 para hacer mis primeras pruebas de efectos especiales haciendo volar a mi perro "Nerón". (Un French Poodle). El perro sobrevivió pero la cámara no, esa cámara se mantuvo oculta por más de 2 años.
Trabajé como freelance desde el 2002 con la página estamosenvideo.com, tiempo después me integré a MasFusion para dirigir y abrir el departamento de video. Ahí duré 4 años y adquirí experiencia en la producción de videos en serie para corporaciones multinacionales como Intel y Blackberry. Pero, mi propósito estaba en la producción cinematográfica, videos musicales, cortometrajes y comerciales para televisión. Así que dejé masFusión y fundé el estudio bajo mi propio nombre.
[/learn_more]
CLIENTES
Desde el principio de mi carrera profesional he producido videos para:
Devlyn, Pokerstars.net, Chivas, Macrobus (Guadalajara's BRT system), Intel (Classmate PC computer), Televisa (Garage Rockstars' Reality Show), Plaza Galerías Guadalajara, Electrolit, Sello Rojo, Blackberry, Aerocalafia Sussie 4, Diego Chavez, Suárez, Siddhartha, Cherry Strike, Yanni Camarena, Jenny River, Danna Paola, Rosana, etcetera.
TRABAJO PARA AGENCIAS
Paleta Cool Films, MasFusion, Pokerstars UK, Avelart Comunicación, Estudio Angular, Pitaya Films, etcetera.
[learn_more caption="PREMIOS Y NOMINACIONES"]
Best Music Video
Group Nomination.
Best Production Value on screen
Indirect nomination.
Visual Effects, Post-production, and retouching
Direct Nomination.
Visual Effects, Post-production, and retouching
Direct Nomination.
Music video of the year.
El Poema y la caja.
Winner (The director: Carlos Cruz received the prize)
Merca2.0 Reader's Choice Awards 2012
Tv Spot of the year
Sello rojo – Hay marcas que dejan huella
Winner (The agency BrandCorp received the credit), we did the post-production.[/learn_more]